Japan Patent Office announced, on April 4, 2022, deadline relief measures for those who adversely affected by the situation in Ukraine.
If you failed to meet a time limit, for example for the following procedures, you might still have a chance to take the procedures at a later date. Please ask your local representatives in Japan, for details.
Response to a Notice for Reasons for Refusal or Amendment Order
Request for Renewal of a Trademark Right
Registration Fee Payment, etc.
Please be aware that these deadline relief will be granted only upon request.
That is, unless a relief is requested, the examination may proceed without waiting for your response, and the refusal decision could be rendered. 
In order to prevent it, if and when possible, please inform your Japanese representatives that you are interested in keeping your trademark alive and ask them to request a relief, in case of a delay in your response.
Trademark Wagon Offers FREE of CHARGE Services to Ukrainian Businesses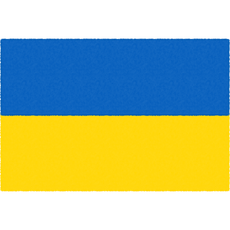 Watching dreadful news in Ukraine everyday, what we can do is unfortunately limited. 
Yet, as far as Japanese trademark is concerned, we can be of assistance to the Ukrainian companies and individuals.
We offer following services to Ukrainian businesses, FREE OF CHARGE.
Responding to a Notification of Provisional Refusal issued against the Japanese designation of your International Registration
If you have any trademark matter that require assistance in Japan, please feel free to contact us or write an email to: contactus@trademarkwagonjapan.com